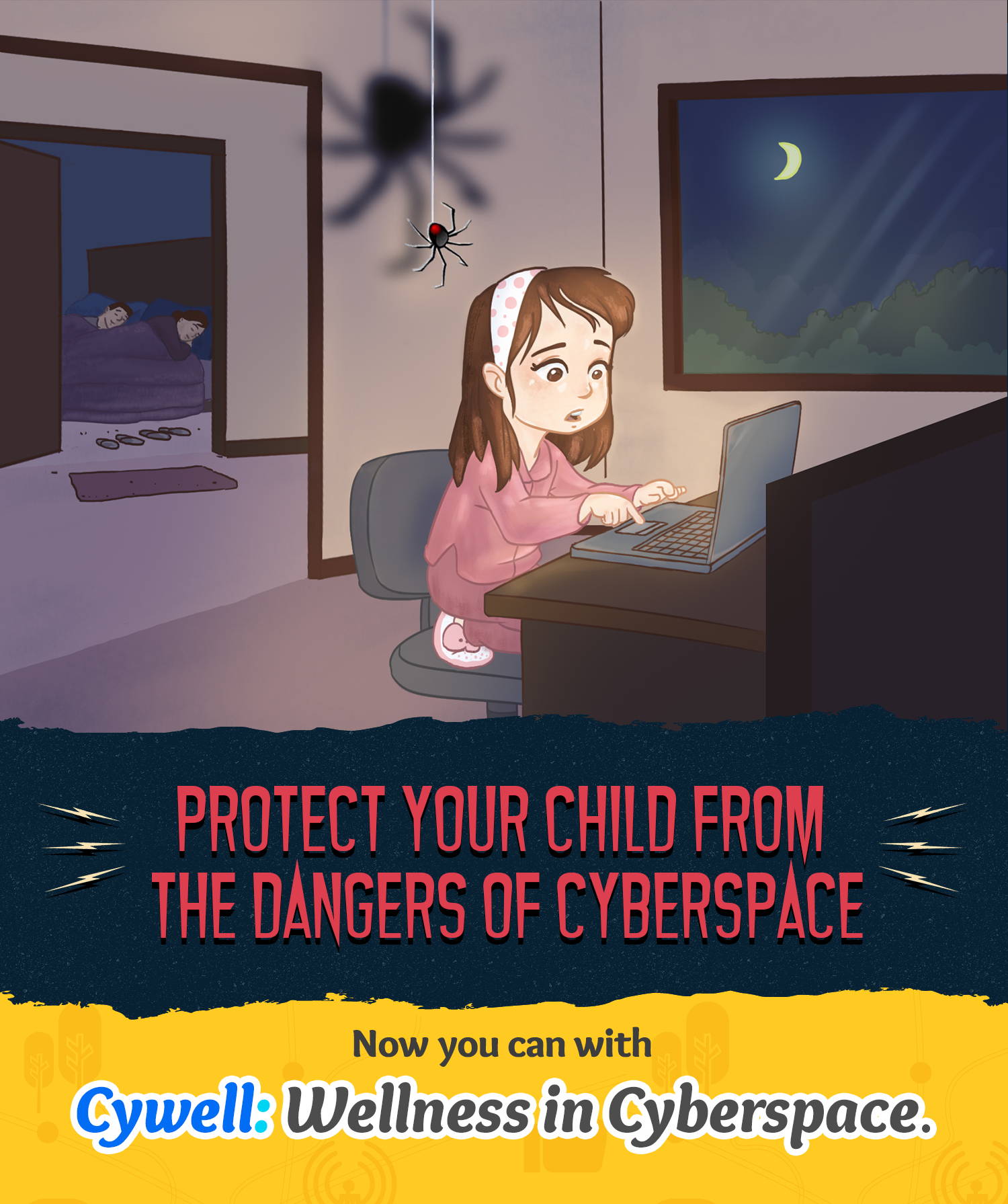 Cywell is the first-of-its kind interactive app produced by youth social enterprise SOOS OIO
and Amdon using PageWerkz patented system
With just 10 minutes a day for 1 week, Cywell can teach both parents, students and teachers
how to deal with everyday online security and safety threats.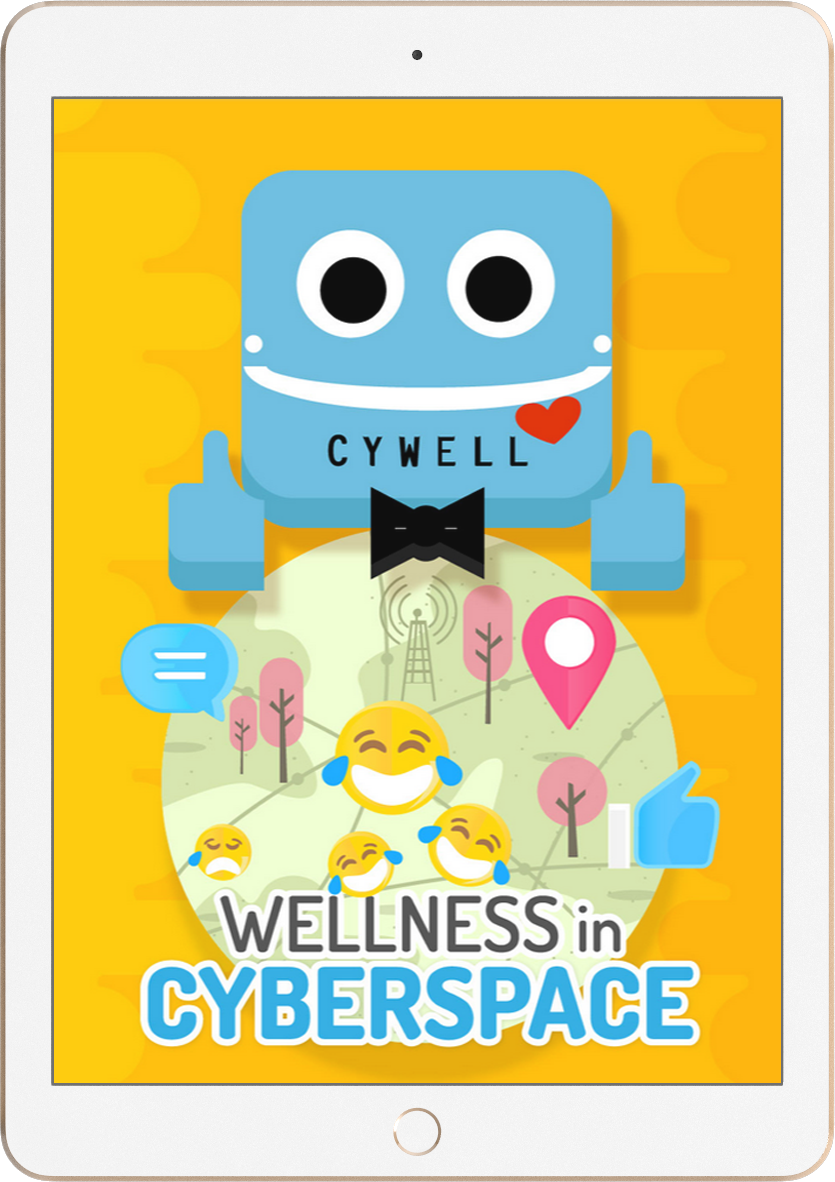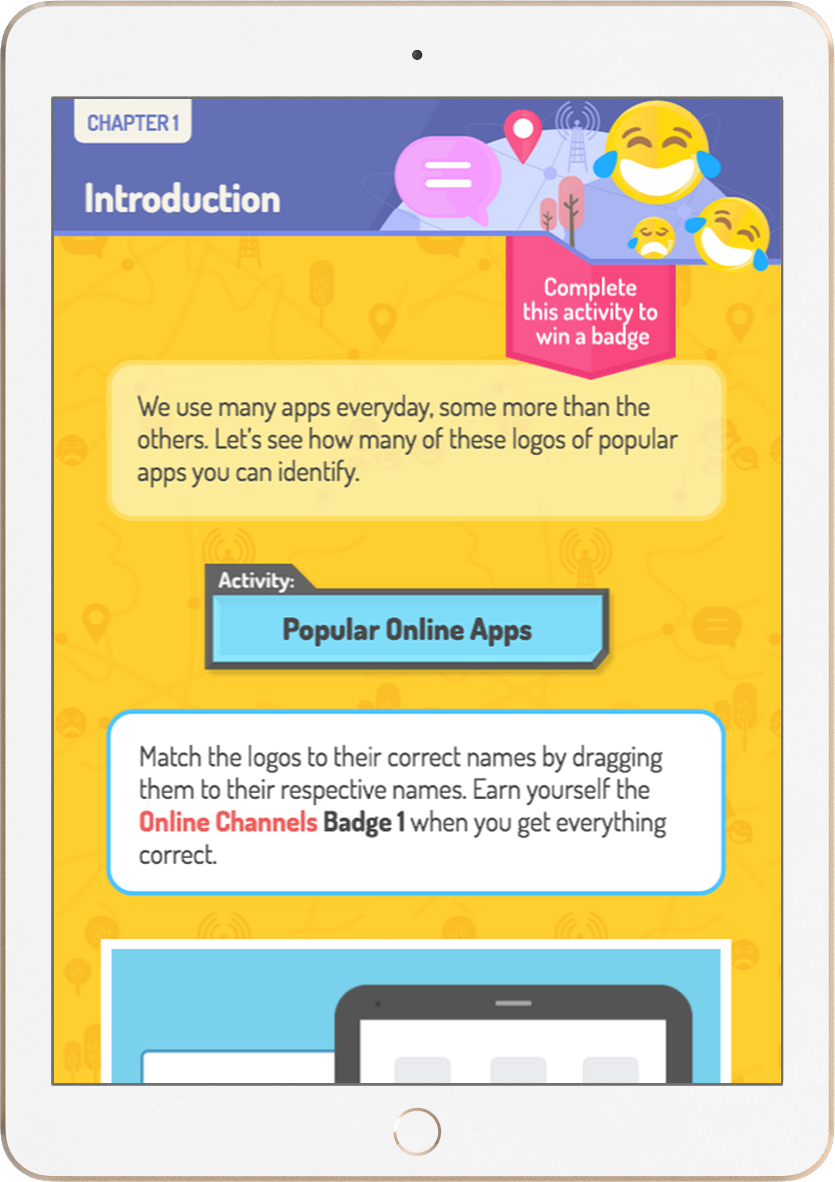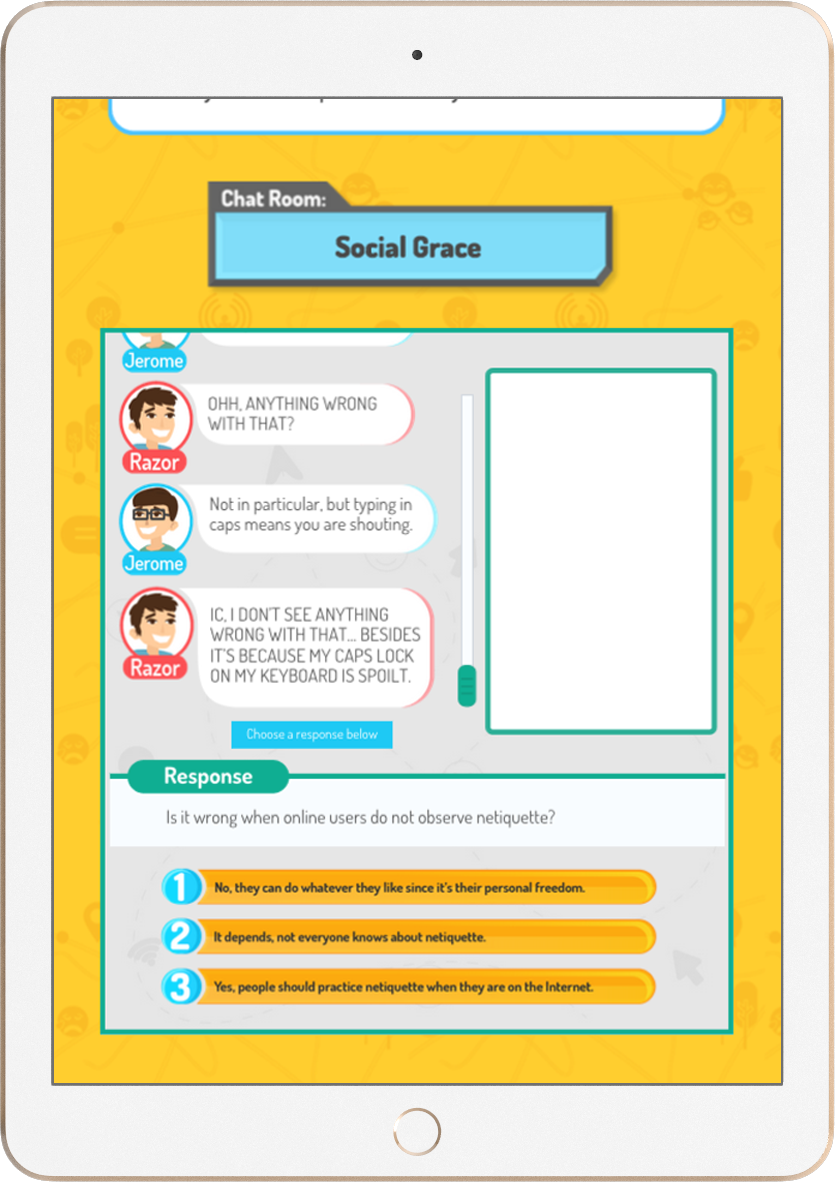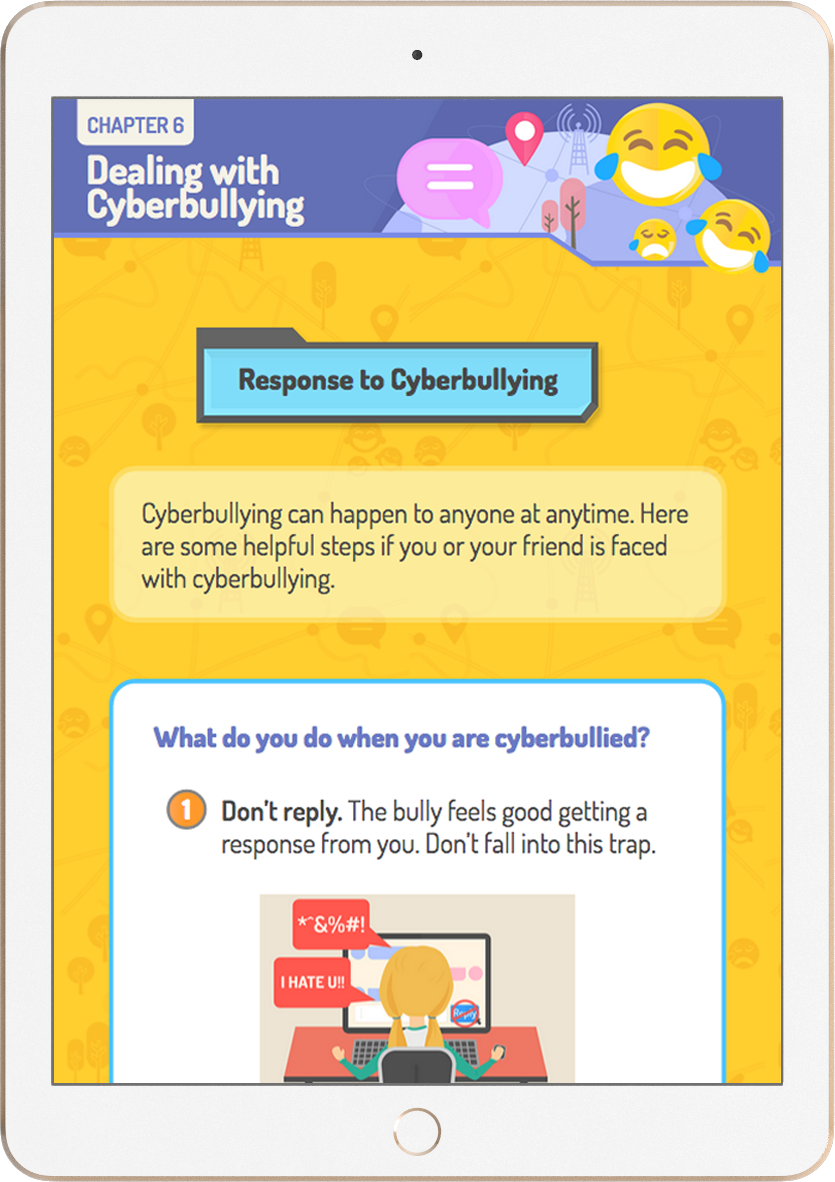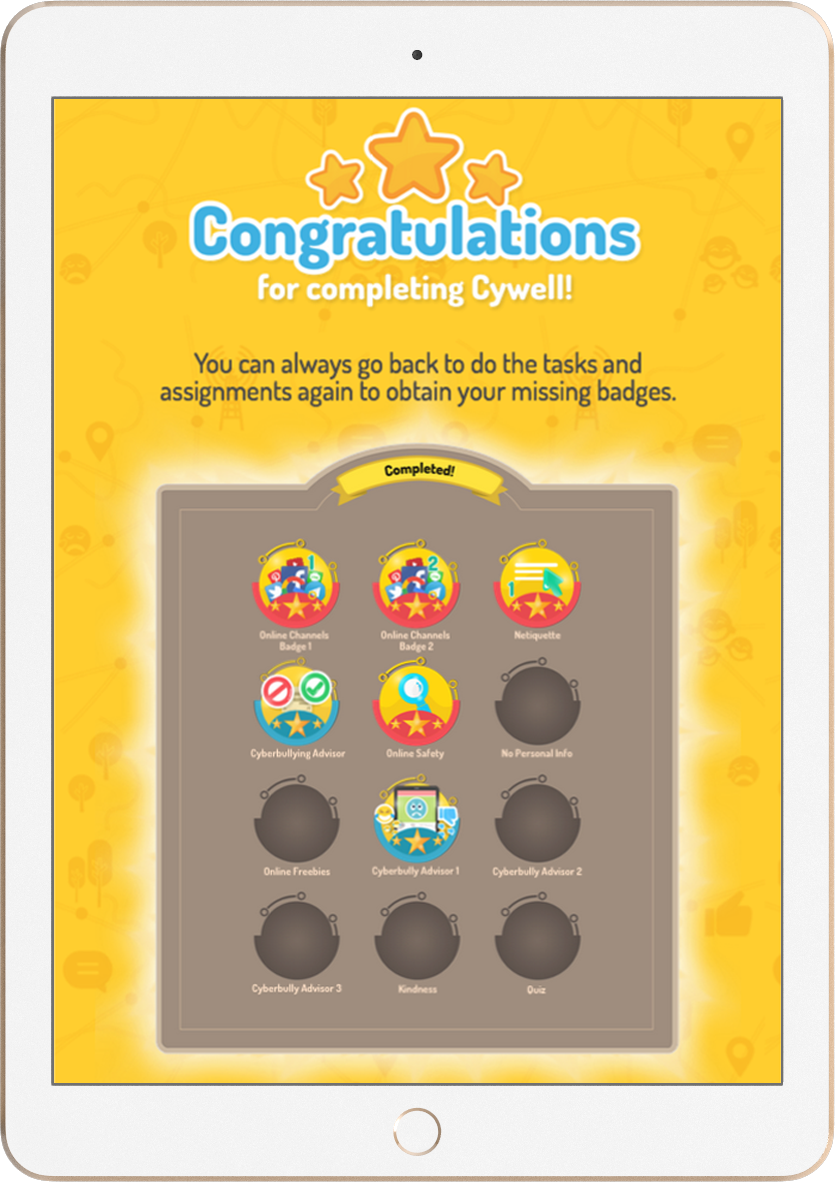 ---
---
---

What's awesome about Cywell is how it tackles not just protection from online threats
like viruses but it also provides tips on improving one's emotional wellbeing while
interacting with other people online. To keep its young readers engaged, the program is
designed in bright, fun colors, peppered with animation clips.

 
Powered by PageWerkz and works on iOS,Android, Windows and Mac with a single purchase.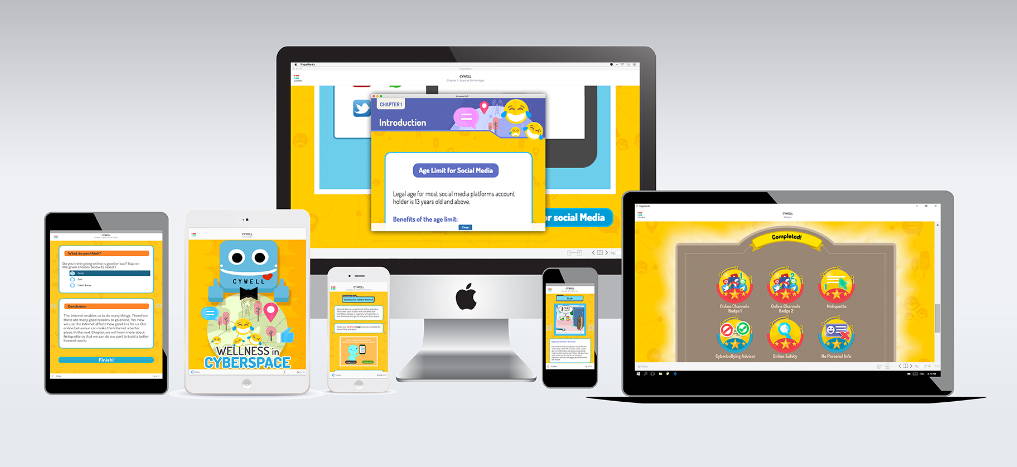 Instructions:
This is a worksheet that may be printed and distributed to students to educate them on how to act when chatting with someone they've met online. Kids will be asked to help Emily make decisions on how to respond to chat conversations with a person she has just met online (Ben). The actual courseware features animated, customized responses of Ben based on the responses chosen by the student for Emily. It also features tips at the end of the responses so that students will learn how to practice more caution when dealing with friends they have just met online.